Yes, We're Open!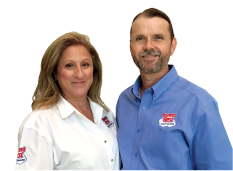 Our team at Heaven's Best feels a need to be careful and proactive during this time of concern.
We use a hospital-grade, EPA approved disinfectant in addition to our professional cleaning services. Before every job,  We sanitize our hands and equipment to prevent the spread of bacteria. We wear masks and gloves upon request and practice social distancing for your precaution. We ask that while we are in your home that you please try and keep a safe distance of at least 6 feet or even be in another area of your home while we work.
If anyone of our team feels ill in any way they will be staying/sent home and appointments may be rescheduled. We also ask that our customers call to reschedule if they feel like they are ill in any way or may have been exposed to the virus.
Visit our Customer Health and Safety Statement to learn more.
Carpet Cleaning Elizabeth City, NC
Serving the greater Albemarle Area including Hertford and Elizabeth City NC
Heaven's Best of the Albemarle Elizabeth City NC serves the greater Albemarle Area including Hertford and Elizabeth City offers carpet cleaning, rug cleaning, upholstery cleaning, and more! Our carpet cleaners give you the best value and we are confident that Heaven's Best is the only carpet cleaning company you need. Call to talk to your local carpet cleaning technician to find out which cleaning service is best for you. They can answer your questions and schedule an appointment.
Our business hours are: Monday through Friday 8:00 am to 5:00 pm
Meet Terry and Paula Cowart, your local Heaven's Best Owner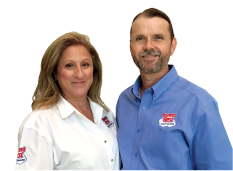 Heaven's Best Carpet Cleaning Elizabeth City NC has been steadily growing in North Carolina since 1990. Terry and Paula Cowart now operate the 15th Franchise in the state and serve the six Northeastern Counties in the Greater Albemarle Area.
Recently retired from the Coast Guard, Terry and Paula lived in the Elizabeth City area for a total of 12 years during their career and now claim this area as home.
Terry and Paula pay meticulous attention to every detail and are committed to bringing you the best possible service. Whether they are cleaning carpet, upholstery, tile and grout, hardwood, or commercial floors, they will be on time and guarantee great results every time.
Please email us at: albemarleclean@heavensbest.com
Heaven's Best Carpet Cleaning History
Heaven's Best Carpet Cleaning Elizabeth City NC is part of the international franchise started by Cody Howard in 1983. Heaven's Best was started because a need was seen for a different type of carpet cleaning. One that none of the other competitors were trying. The Heaven's Best method uses a low-moisture technique to allow your carpet to dry in one hour. This takes away the pain and hassle of waiting hours or even days for your carpets to dry.
When you schedule your carpet cleaning, rug cleaning, or upholstery cleaning with us, we give you a quote up front. We tell you, the exact time we expect to arrive, and the amount of time we expect the job to take. Upon arrival our clean-cut, uniformed technicians will walk with you and review all spots, stains, and areas of concern that require extra attention. We listen to you let you know what results to expect. Before we start we review with you the exact price for the job. With Heaven's Best Carpet Cleaning Company, you can expect great quality and value.
Dry in one hour!
Safe for Pets and Children
Eco-friendly
Best smelling results in the country
Professional results
Bianca ★★★★★

★★★★★

★★★★★

The guy that did my carpet was very nice and helpful. My carpet looks excellent i wish i knew about this company a long time ago. I am a lifetime customer i have no complaints
Gene ★★★★★

★★★★★

★★★★★

Loved the way the carpet looked and the clean fresh smell that lasted into the following week. Terry even came back and help clean up an accident that happened after the cleaning. Great group to work with.
Hunter ★★★★★

★★★★★

★★★★★

Very prompt and courteous service. My only complaint would be that it took closer to 6 hours to dry. But as long as it's well done I'm happy.
Karen ★★★★★

★★★★★

★★★★★

I'm very pleased with the job that Terry and Jonathan did. My carpet looks great! Stains are gone, too! They are very professional and explain the process. I recommend them highly.
Kathy ★★★★★

★★★★★

★★★★★

I am so amazed how beautiful my carpets are now! They look brand new again! I have never had the results like I experienced with Heaven's Best! It really did dry quickly and smell fresh and clean. The service was excellent!
Heaven's Best Service Area